News Releases
New Year Greetings
January 2021
Jun Kawasaki
President and CEO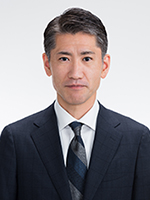 Greetings and Happy New Year to everyone. We will not soon forget 2020 for the incredible devastation of the Corona virus both in terms of illness and death, and impacts to the world economy. Furthermore, it has fundamentally changed the way we live our lives. With the subsequent postponement of the Tokyo Olympics and Para Olympics, economic growth in Japan took a severe hit. Despite the tough circumstances of 2020, PRIMIX reached a major turning point in our history. In May, PRIMIX became part of the Tsukishima Kikia Group with a new system of management. We are very confident that the synergistic relationship with Tsukishima Kikai will produce significant growth as PRIMIX approaches its 100th year since its founding.

During the year we received orders of 7 billion yen and sales ended at 7 billion yen. Our target for operating profit is 400 million yen. Eventhough this year has presented us with potential obstacles, we look forward to your support and efforts toward achieving that goal. Despite the pandemic, we are confident that with the continued responsible behavior and a never-give-up spirit, we can prevail despite the predicament. I know PRIMIX employees are confident that we can overcome the challenges and achieve our goals.

Finally, I hope that you and your family have the best New Year's celebration and remain healthy in 2021. We look forward to your continued efforts, support and collaboration in 2021.

HOME > What's New > News Releases > Details