Message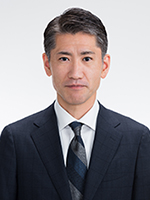 Since our company's founding in 1927, we have been a leader in the high-speed mixing equipment market and have provided customers with solutions optimized to meet their needs.

With the rise of globalization, the business environment continues to evolve. For our company to continue to grow and prosper, it is critical that we maintain the constant trust of our customers. Further, it is ever more essential that we have a strong core management foundation that can weather the ever volatile world we live in, while always pursuing cutting edge technology in our industry.

To fulfill this mission, PRIMIX has joined the Tsukishima Kikai Group, and by so doing, we can tap into the core technologies and engineering of the Group, as well as maximize knowledge and expertise in combined technology/maintenance business. We look forward to providing solutions that fully express the total strength of the Group, inevitably leading to yet newer, more innovative products. We will expand our foothold in the markets that Tsukishima Group covers while further strengthening our core management principles and base.

We will always work hard to win your trust and meet your expectations, especially those of our customers and the community in general. We look forward to your continue support.


PRIMIX Corporation
President and CEO
Jun Kawasaki
HOME > Company Information > Message